Discgolf013 exists since 2021 and is growing quickly
Experience the course in the Stadsbos013
Disc Golf Course
Stadsbos 013
The Disc golf course in the Stadsbos013 in Tilburg was realized in June 2021 by Disc Golf Nederland in consultation with the municipality of Tilburg, Stadsbos013 and the local disc golf association Discgolf013. Its the first official 18-holes Disc Golf course in Noord-brabant. Its an unique course.
The Stadsbos013 is known for her recreation. Cycling, golf mountainbiking, walking and since the summer of 2021 also disc golf. We got a technical course with a various type of holes. You will find short, long, technical and "wooded" holes. The course in TIlburg is a challenge for everyone. The course consists of 18 holes and is freely accessible.
Disc golf is a flying disc sport in which players throw a disc at a target; it is played using rules similar to golf.
In 2017 I was in Queenstown(New Zealand) where I discovered Dicsgolf. I bought only one disc (de RPM Piwakaka) and was immediantly addicted to the sport. I played on several courses in New Zealand and when I was back in the Netherlands I invited Robin to play on a course in Zwijndrecht. Its amazing to have a course in 2021 in Tilburg.
Dennis van Gool – Founder
I'm always enthousiastic to try out new sports. I've already played quite some Ultimate Frisbee before and used to play it often in Germany. Dennis introduced me to Discgolf in 2018 and since that time i've been exploring many courses and bought tons of discs to try out new things. I'm enthousiastic about everything what has to do with disc golf. I like to help the disc golf community by putting work in Discgolf013.
I discovered discgolf in 2019. I went to a course with Dennis and Robin and liked the sport immediantly. I'm really ethousiastic about this sport. I like to analyse the technique of the disc golf game from head to toe as i'm a physiotherapist myself.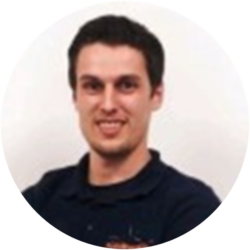 Rick van Eijndhoven – Oprichter